Whenever I go traveling there are some places which I have high expectations of that disappoint and then there are places which I have no expectations about, that absolutely blow me away. This was the case for me when I went to Innsbruck in Austria. This city is stashed away in amongst the dramatic Alps mountain range and for many years it has been a popular tourist destination for those looking to enjoy some winter sports.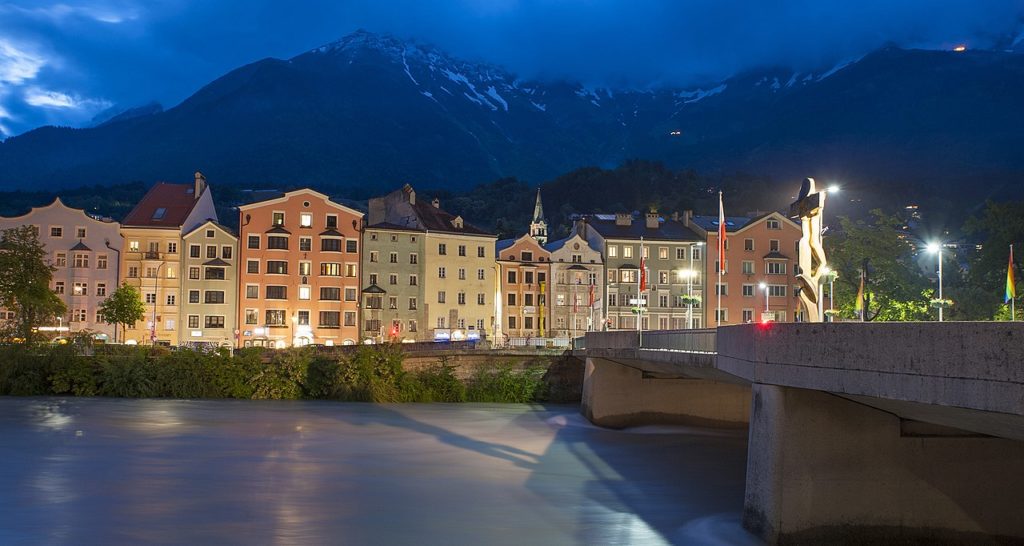 We had already been to 3 ski resorts on the trip so this visit to Innsbruck was purely to see what the place was like and to explore a little more about what is on offer here. We spent 3 days in total in the Austrian city and honestly I could've spent another week there with ease. This is a beautiful looking place with clean air and sensational natural landscapes and if you find yourself in this alpine treasure, here are 6 experiences not to miss out on.
Innsbrucker Nordkettenbahnen
The first thing which I wanted to do when I got to Innsbruck was to head up high and take in some of the amazing views of the surrounding region. The Innsbrucker Nordkettenbahnen is a cable car which hoists you up to the largest natural park in Austria, Nordkette. The journey takes 20 minutes and will leave you breathless such are the stunning panoramas which you can see as you scale the mountain edge. There are stops on the way but I'd advise riding the car all the way to the top for the best views.
Imperial Palace
One of the most striking things which you'll discover in Innsbruck is the range of gothic, medieval and alpine architecture which you'll find throughout the city. One of the best examples of this can be found at the Imperial Palace, also known as the Hofburg, which has this striking white facade and small doomed towers on the external walls of the building. This has stood since the 15th century and was even home to Archduke Ferdinand II. The palace has since been converted into 5 museums which make for a fascinating journey into the history of this beautiful nation. Tickets cost less than €10 too, making it an affordable way to spend your afternoon.
Swarovski Kristallwelten
This was one of those experiences which I had no idea about and then instantly fell in love with, the Swarovski Crystal World. This is a glorious installation which features indoor and outdoor exhibits which showcases some of the most dazzling and impressive displays made from Swarovski crystals. Outdoors you'll find landscaped artistic gardens with waterfalls and impressive sculptures, indoors you'll find the Chamber of Wonders, which is the perfect name for what you will find there.
Tirol Panorama
This amazing exhibit is a 360 degree painting which depicts the battle of Bergisel, where rebels fought off Napoleonic invaders. The panorama sits on the site of that famous battle and the way in which the painting is presented really makes you feel as though you are a bystander to this epic battle.
Altstadt von Innsbruck
This area of Innsbruck is the Old Town and whenever I'm in Europe I find that a visit to the older area of the city is the place to really get a taste for the place. There are buildings here which have stood for over 500 years, mazy streets with independent shops, cafes and bars to discover, as well as offering you the perfect spot to watch the city go by as you enjoy local cuisine and beverages. There is so much to discover in the old town from museums to old book stores, all packed inside the narrow cobbled-stone streets and alleys. Our hotel was situated right in the Old Town and it made for the perfect spot during our time in Innsbruck.
You are going to love it here, check out these amazing views to whet your appetite.