With a large number of restaurants in the UK, Carluccio's is the place to go if you are craving for authentic Italian food at affordable prices. Some of Carluccio's Italian restaurants in London offering quality Italian cuisine include at Bentalls at Kingston upon Thames; at Fenwick on Bond Street, at Brent Cross Shopping Centre, at One the Brunswick, at Reuter's Plaza at Canary Wharf, at Chiswick High Road, at Garrick Street in Covent Garden, at The Green in Ealing, at Garret's Lane in Earlsfield, and at Fulham Road.
In South Kensington, Carluccio's Caffe is located on the corner of Old Brompton Road and opposite South Kensington Tube, just at a 5 minutes' walk from Fulham Road and 10 minutes' walk from Knightsbridge. The restaurant serves classic Italian food for breakfast, lunch and dinner. Another Carluccio's Caffe is located at the Grand Terrace at St Pancras International Rail Station, next to King's Cross Station. It also serves classic Italian food for breakfast, lunch and dinner. A third Carluccio's Caffe is located on Garrick Street near the Covent Garden Piazza. This caffe features a bar, two floors for dining, a private dining room and an extensive Italian gourmet food shop and deli. The caffe also offers classic Italian food for breakfast, lunch and dinner. It is the perfect place for proper Italian coffee, pastries and pasta to eat in or take away. It is also an ideal pre- or post-shopping pit-stop as it is open for breakfast, lunch and dinner.
Carluccio's is the brainchild of Antonio Carluccio, OBE OMRI who is an Italian chef, restaurateur and food expert operating from London. Besides his restaurants, he is famous for his association with fellow Italian chef Gennaro Contaldo and for his BBC Two Television series Two Greedy Italians. The first Italian food shop named Carluccio's was opened by him and his wife in 1991 and it was then expanded to a wholesale business in 1994. The first Carluccio's Caffe was opened in 1999 in Market Place, London, incorporating an authentic Italian restaurant with a food shop with the intention of serving Italian-based breakfasts to diners. This chain gradually expanded across southeast England and then spread across the UK. A takeover offer was made by the Landmark Group, a Dubai-based enterprise, valuing Carluccio's at £90m in 2010 and the transaction was completed in October of that year.
Carluccio's expanded further and spread over 80 locations in UK and it granted franchises over two territories. In Ireland it now has two locations in Dublin and in the Middle East it is located in 6 countries including three in Dubai. Antonio joined the company as a consultant after ten years.
The UK law regarding paying the minimum remuneration initially to company paid restaurant waiting staff was changed after Carluccio's was reported in 2007 to be paying less than the UK minimum wage and expecting staff to make up the remaining through customer tips. The new law envisages that minimum wage must be paid and that tips should not be counted towards an employee's paid salary level.
Hotels near Earls Court
Earls Court is a trendy and vibrant area of the city that has some of the best music venues in the country along with several entertainment options and unique places to visit. It is located in the fashionable Royal Borough of Kensington and Chelsea and is famous for being home to the Earls Court Exhibition Centre which is a large national arena and concert venue housed in an amazing Art Deco building. The area is also a place where d9ifferent cultures of the world exist side by side. The area is a favourite place for visitors to stay and as such there are many hotels near Earls Court that range from luxurious ones to budget hotels to suit every pocket. One of the best hotels is Park Grand London Kensington Hotel which is a 4 star property located just 5 minutes walk away from Earls Court Tube Station and is a favourite accommodation of business travellers because of its close proximity to Earls Court Exhibition Centre. Moreover, it is also a favourite with tourists as it is located just minutes away from South Kensington and a 15 minute walk from Museum Mile that is home to three of London's biggest museums.
The Great West Road
It is part of the A4 which along with London Road and Bath Road is a major road in England running from London to Avonmouth. A stretch of the Great West Road north of Brentford running west from the western boundary of Chiswick is known as the Golden Mile as it is concentrated with many industries throughout its length. It enters the borough in the east and continues 11km westwards through Chiswick, Brentford, Osterley and Heston until the Bath Road (Henlys) roundabout. The Great South West Road continues the route past Hatton Cross and south of Heathrow Airport.
Portobello Market
Reputed to be one of the most famous street markets in the world, Portobello Market is a popular destination for both residents and tourists in London. It runs straight through the heart of Notting Hill. The market is famous for its antique section and it also offers fruit and veg, new goods, fashion items, second hand clothes and other goods. It is also famous for hot food, lunch and snacks that is available in plenty throughout the market.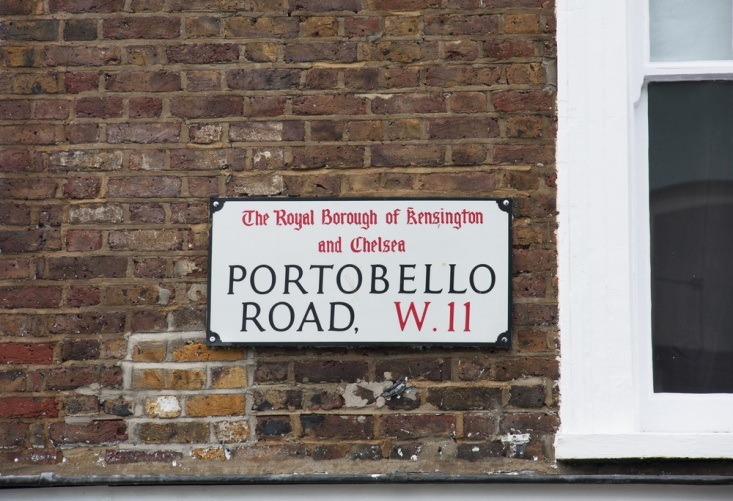 Cinema near Heathrow Airport
There are plenty of cinemas near Heathrow Airport including Odeon Cinema, Cineworld Cinema, Vue Cinema, Everyman Cinemas, Olympic Cinema and Safari Cinema…