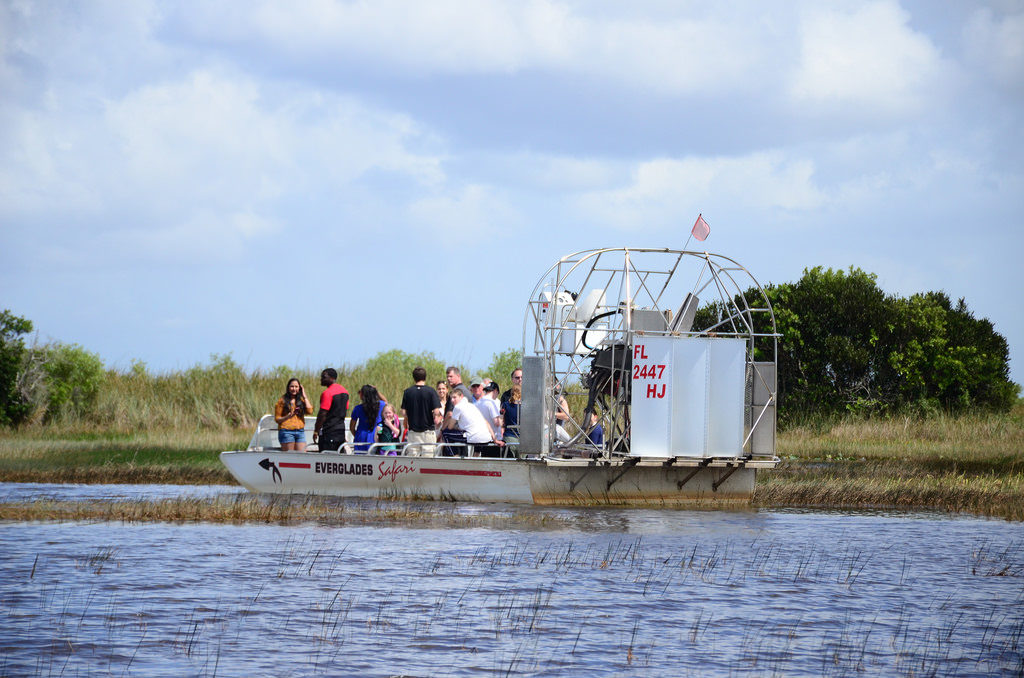 Florida is a huge state which promises a great deal to the millions of tourists that arrive each and every year to explore this part of the USA. Tourists come here for a wide variety of reasons, many come to visit some of Florida's theme parks, other come for the beaches, a large amount come for the sunshine and most come to enjoy all of the above. Whilst all of these activities are what brings many people to the state, Florida's real beauty is away from the theme parks and the razzmatazz, and this former Spanish colony has a great deal more to offer than is made out. If you are interested in really discovering the Sunshine State, here are some alternative destinations which you could visit.
The Florida Keys
This 120 mile long collection of tropical islands bends around the coast of the Floridian peninsula and is connected to the mainland by a number of road bridges. The adventure around these islands never stops with plenty of catamaran tours, diving and snorkeling fun plus some of Florida's very finest beaches can be found here. To really embrace the tropical nature of Florida, step off the mainland and head for the Keys.
Everglades
Whilst you may be able to see some wildlife and nature in the likes of Sea World, Busch Gardens and Disney's Animal Kingdom, it makes far more sense for nature lovers to head to the Everglades National Park, and see the wildlife in their natural habitat. This protected natural park is a mixture of grass prairie, tropical jungle and swamp, which are best seen from a hover boat tour. Throughout the park you will witness all manner of reptiles including crocodiles, plus a huge array of birds and fish, if you get lucky you may even spot the endangered Florida panther. This is a habitat like very few places on Earth and visiting is something truly special.
Fort Lauderdale
Fort Lauderdale is usually the place that visitors fly into, before swiftly departing for the likes of Miami and Orlando. Right here in FL however, there is a great deal to see and to enjoy. Fort Lauderdale can best be considered as a cultural center with a vibrant social scene. Here you will not only find beautiful beaches and a lively nightlife, but also a network of canals which have lead to this being named the Venice of the USA. Golf lovers can enjoy many high quality courses, museum lovers will find pleasure in the 23 museums here, and the whole family will take great delight on the white sandy beaches. FL is cheaper than Miami, but still offers just as much.
Sanibel Island
If you want to really get away from it all in Florida, take the family for some time out in Sanibel Island. This island can be found in the Gulf of Mexico, not too far from Fort Myers. The island is connected to the mainland so getting there won't be difficult and once there you can bath in the tranquility and serenity of this quiet island. There are just 7,000 residents here, who fight to protect their peace, the result is a holiday destination where your family can enjoy time with one another, far away from the chaos of the mainland.
Where is your favorite place in Florida? Let us know in the comments below, we'd love to hear from you.