A growing number of modern hotels, soft, sandy beaches and less than a three hour flight away, Tunisia is the perfect escape from our dull winter. Popularity has increased for this North African country in recent years and that's mainly thanks to it being a cheap destination with 300 days of sun each year. This former French colony continues to develop rapidly, so is it time for you to jet off? Maybe so, after you learn a little more about the country…
Holiday Hotspots
Hammamet – White sand and warm water, it is no wonder that this is a touristic hotspot. With more than 1200 kilometres of beaches on offer, you can't go to Tunisia without enjoying them. History is present here too with a castle by the sea and these come with cafes, restaurants and shops.
Sfax – The shopping centres here are the main attraction. Unsurprisingly, the coastline and beaches are immaculate and this brings many travellers to the various accommodation offerings.
Tunis – Pedruchillo is arguably the nicest beach in Tunisia and also an ecological centre. Meanwhile, this a capital after all and a modern city even though the Roman site of Dougga is the must-see attraction.
Monastir – Exotic and ancient culture comes in plentiful amounts here. Famous beaches as standard, there is a great deal to do and see before relaxing on the beach. Museums and buildings show the history of the place.
Djerba – Known for malls and plush hotels, the pristine beaches make it ideal for honeymooners.
Food
The national dish of Tunisia is couscous. Traditionally served with vegetable stew or meat it is one of the staple foods. In fact, back in 2011, it was named the third favourite dish of French people. Spaghetti and pizza is popular while the countryside is blessed with numerous fruit and olive trees. Generally speaking it is a blend of desert cuisine and Mediterranean flavours. Known for using plenty of spice it tends to come from there core ingredients of olive oil, tomatoes, spices and meat or seafood.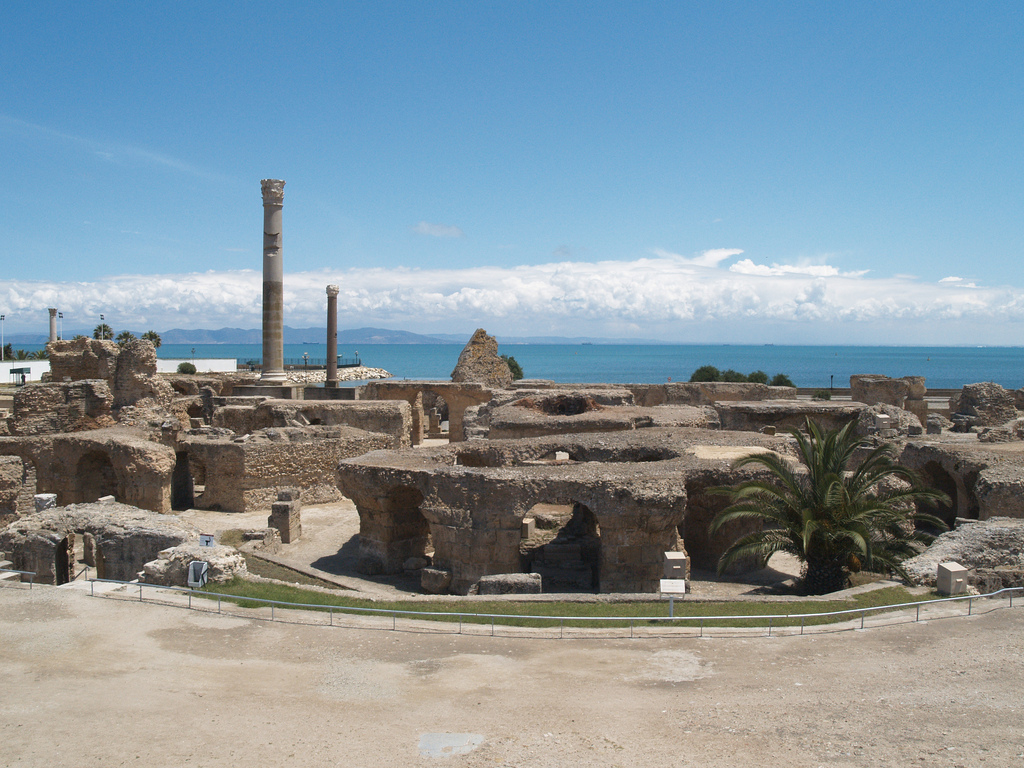 Culture
With a history that spans for more than 3,000 years and a community that is multi-ethnic, there is plenty to see. It was a full mix of Roman, Jewish, Christian, Arab, Islamic, Turkish and French that have produced what we see today. It is a unique mix and the rich past gives you the chance to see the city of Carthage and El Jem – two of seven world heritage sites that Tunisia has to offer. There's so much to see and do, and with the beaches ready for relaxation you really do get the best of both worlds in Tunisia.
Make it happen
Travel agents like Thomson Holidays offer cheap holidays to a number of spots but they class Tunisia as a perfect winter destination. Although, with flights just over £100 you might want to arrange it yourself. Whatever you do, you will want some spending money. Why not make a start on the spring clean, find old bits to make money from and sell htc desire hd online with musicMagpie.