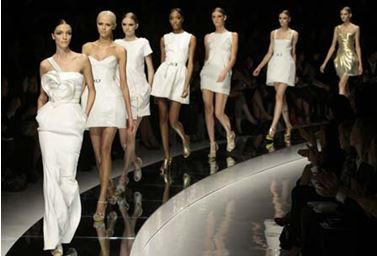 The city of Milan, Italy is a tourist destination that should be included in your holiday plans. One of the most affluent and stylish cities in all of Europe, it is a traveller's paradise because of its wide array of attractions that you can visit. Its cathedrals, beaches, mountains, and landscapes are simply world-class and extraordinarily diverse.
In addition to sightseeing, there are so many things that you do while there. Two of the most notable ones are shopping and enjoying the nightlife.
Shopping
Weekend breaks to Milan are more enjoyable and fun-filled compared to other European destinations. This because of the countless elegant boutiques and arcades that it boasts of. Considered by many as a shopping haven, you can purchase genuine commodities you'll have difficulty finding elsewhere.
You can go shopping at the famous Galleria Vittorio Emanuele, a beautiful shopping arcade that is made of iron and glass. Aside from having almost everything in just one roof, the sight of this structure is simply amazing that is why it should be included in your itinerary.
Other shopping areas that you should visit on your Milan getaway are the Sant Andrea Street, Della Spiga Street, Montenapoleone Street, Manzoni Street, and Porta Venezia Avenue. The abovementioned destinations are flocked by tourists and you will certainly find something that will interest you.
Enjoy the nightlife
Milan's nightlife is incredible and its entertainment establishments are both relaxing and fun. The city has countless bars, nightclubs, discotheques, cafes, opera houses etc. and finding the right one that will suit your personality is easy.
If you're up for some laidback night activities like dining and meeting nice people, then the Brera District is the place to be. There are countless restaurants and cafes in the area and the ambiance is really nice since it's located near the coastline.
On the other hand, if you want a night of partying and dancing, you can visit the Navigli District which is filled with lively bars and nightclubs. The said activities start at around 10 to 11 pm and ends in the wee hours of the morning!
Summing up
The city of Milan has lots of things to offer, especially if you want to sightsee in top-notch tourist spots, shop till you drop, and enjoy extraordinary nightlife activities.
As you can see, everything you need to have a grand vacation is in Milan; as such, you should make it a point to include it in your travel plans.