The Republic of Seychelles, one of the most beautiful island archipelago's in the world, is situated on the Western Indian ocean, off of the east African coast. Consisting of 115 islands, the Seychelles is an extremely varied spot, from its wildlife and nature, coral atolls to reef islands, it's a paradise in every sense of the word.
The center surrounds Mahe island, where the capital Victoria is located. Catch a flight into the airport in Victoria and use that as a base for exploring The Seychelles many boutique hotels and captivating beaches. Turquoise Holidays offers some great opportunities to visit the Seychelles, so if you get the chance consider yourself lucky as there are many exciting things to see and do. Let's take a look at some of it's best hotspots.
Stunning Seychelles Hotspots: La Digue
Visiting La Digue is like going back in time to a land of enchantment. La Digue is one of the destination's satellite islands that also offers a heap of activities as well as glorious beaches. In order to get there, you must fly to Mahe, take a ferry to Preslin, and then take another ferry to La Digue. The population stutters at just 2,000 residents, and you can see how pristine and quiet the island truly is. Riding a bicycle is the ultimate way to tour the islands' rich foliage, and view some of its history such as the Veuve Nature Reserve, which is home to the native Black Paradise Flycatcher.
Stunning Seychelles Hotspots: Anse Lazio
Considered one of the Seychelles best beaches by Lonely Planet, this beach is one you should pull out all the stops to visit. Situated on the island of Preslin, it is only a ferry ride away from Mahe. Best known for its crystal clear, blue waters, great for snorkeling and swimming, lounging away on the soft white sand here is definitely a must.
Stunning Seychelles Hotspots: Cousin Island
Interested in bird watching? Then Cousin Island is for you. Daily departures from Preslin can take you to an island that is home to over 300,000 birds. The island is only 0.6 mi in diameter, and is protected as a nature reserve. Some of the bird species include fairy terns, Seychelles warblers and shearwaters. Don't miss your chance to view these unique species in their natural habitats.
Stunning Seychelles Hotspots: Vallee de Mai Nature Reserve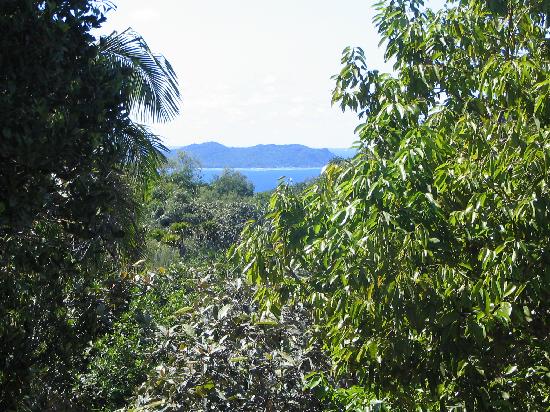 Get in touch with your wild side at the Vallee de Mai Nature Reserve. On the island of Preslin, view Coco de Mer plants in their native states. This reserve is a palm forest made up of three trails that take about three hours to traverse. There are also pandanus and latanier palms, as well as the Seychelles black parrot, indigineous mammals, snails and reptiles.
Stunning Seychelles Hotspots: L'Union Estate
Situated on the island of La Digue; this natural heritage site is a must-see on any list. Here you will find demonstrations on how to extract oil from copra, as it was originally a copra mill and kiln. Additionally, you can tour the plantation, and visit the graveyard that is home to the islands first settlers. Play your cards right and you might also see various giant tortoises.
Seychelles is considered one of the top island destinations in the world for a reason. With beautiful seasons all year round, great accessibility thanks to airlines like Air Seychelles, Qatar Airways and Emirates, it's ever-increasing in popularity. Whether you prefer swimming, hiking or nature reserves, a visit to the Seychelles is not likely to be forgotten fast.