Our Blog
The 10 Most Impressive Cathedrals in England
One of the most striking architectural features of any English village or town is the local church or cathedral. From the vaults to the spires to the famous people buried near them, here is a list of why these ten English cathedrals are so impressive and what to expect if you visit them. 
Canterbury Cathedral
Important not only for its religious function and outstanding architecture, Canterbury plays a role in literature and art as well. Chaucer's "The Canterbury Tales" endure, as do the stained glass windows, which have lit the cathedral's interior since the 12th century. This cathedral is popular all year, so it's wise to book accommodation in advance if you're staying in the area.
St. Paul's Cathedral
One of London's most important landmarks, St. Paul's offers a glimpse at different architectural styles. The characteristic dome was second in size only to St. Peter's Basilica in Rome, at the time it was built. In contemporary times, it's been the site of royal weddings and political funerals.
York Minster
This impressive Gothic cathedral defines the York city skyline. Dating from the 8th century, or perhaps even earlier, the cathedral is the largest of its style in Northern Europe. York can be a busy town due its many festivals, so check your dates.
Winchester Cathedral
Possessing the longest Gothic nave in Europe, Winchester Cathedral is the site of Jane Austen's grave and the location of the remains of 9th-century Saint Swithun.
Ely Cathedral
A Norman cathedral that was constructed to be a monastery in the 600s, Ely Cathedral has a long and varied history. With a height of 66 metres, it's not the tallest listed here, but its rich history and interesting mix of styles make it worth any visitor's time. Nearby, visit Oliver Cromwell's house where he lived from 1636 – 1647.
Durham Cathedral
Gain a better understanding of Norman architecture by visiting this cathedral and nearby Durham Castle. It was founded in 1093, when the bishop had military duties. The cathedral has a fine vantage point from its location above the River Wear and sightseers trek to the top of the towers for the views.
Lincoln Cathedral
Originally built in the late 1100s but damaged by an earthquake and rebuilt shortly after, this was used during the filming of "The Da Vinci Code,"where it stood in for Westminster Cathedral in the movie's action. The best time to come to Lincoln Cathedral is at Christmastime, when visitors can watch a performance of Handel's "Messiah."
Salisbury Cathedral
This cathedral has the country's tallest medieval spire and England's oldest clock, created in 1836. One of the best reasons for coming on a clear day is to climb the 300-plus steps and take in the views from the tower. While you're in the area, look at Old Sarum, an Iron Age fort.
Wells Cathedral, Somerset
Located in England's smallest city, Wells Cathedral still leaves a big impression. It was built in the 1100s but damaged by an earthquake soon after. Thus, a local architect created "scissor arches" to save the edifice from collapse. He did a brilliant job, as these arches are still working today. Wells also has some of the oldest and best stained glass displays in England. Travellers should also take note of the quality museum in Wells.
Coventry Cathedral
The original building was a casualty to bombing in World War II, but it's worth visiting the new, modern cathedral that incorporates the ruins. It was consecrated in 1962. One roof connects the new building with the standing outer walls and the first building's tower. For visitors who want to see other interesting buildings in the area, St. Mary's Guildhall is worth a look as well. In its history it has held Mary, Queen of Scots and been a theatre for Shakespeare's plays.
About the Author: Susan Rogers is a retired architect from Bath. She recently returned from a trip to York Minster and searched for hotels in York on Expedia well ahead of time.
Photo Credit: Matthew Black
---
Will Peach began his career in travel writing in 2008 during his time spent living abroad in Ho Chi Minh City, Vietnam. Editor of GoingAbroad.org, he also works as in editorial capacities at the digital travel publication Vagabundo Magazine and the offbeat guide TravelSexLife.com.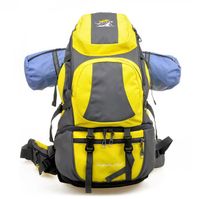 Buy cheap travel gear from
wholesale suppliers