If you decide to go on holiday, your thoughts might immediately turn to what you would like from your trip. Excitement, peace and quiet or just a change of scenery – we all have our reasons for wanting to get away from it all.
Lakes are great for peaceful breaks, especially the ones we've found for you to consider before booking your flight.
Peyto Lake, Canada
(Image: Alaskan Dude on Flickr)
It might not be the most famous lake in Canada, especially with Lake Louise in Alberta less than 30 miles away, but this undiscovered gem is perfect for anyone who wants to experience great views and tranquillity in the same vacation.
Lying in Banff National Park, Peyto Lake looks at its best in summer when the snow and ice melts. The town of Banff is the nearest major settlement for accommodation.
Crater Lake, United States
(Image: Tracy Vierra on Flickr)
Crater Lake has inspired people for thousands of years, and it's hard not to see why. The lake was formed by a volcanic explosion 12,000 years ago, and is one of the States' most iconic natural wonders. It forms the centrepiece of a national park in Oregon and attracts millions of visitors annually. If you do visit, bring plenty of warm clothes because the water's freezing!
Lake Malawi, Malawi
(Image: Sara&Joachim on Flickr)
One of the more exotic and breath-taking lakes of the world, Lake Malawi is the best place to visit for anyone who wants a little more than just stunning views. At the heart of Africa, the lake is paradise for anyone who has an interest in marine life. There are over 1,000 different species of fish in the lake, while nearby Cape Maclear is a UNESCO World Heritage Site!
Lake Bled, Slovenia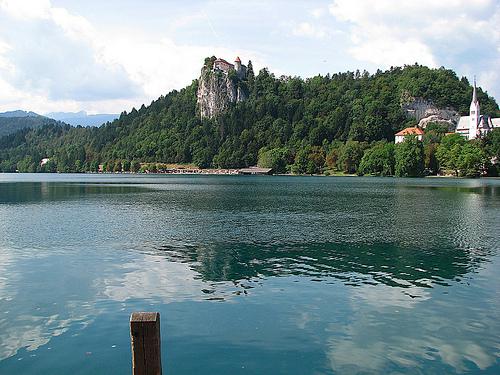 (Image: Resident on Earth on Flickr)
Another lake that you might not expect to find on a list like this, a trip to the lake and nearby Bled Castle will astonish. There are also plenty of other attractions nearby including the Julian Alps, while Ljubljana, the Slovenian capital is only 35 miles away.
A great example of local accommodation to Lake Bled is the beautiful Hotel Slon. Deals from Inghams are available online, while information is available online through Tripadvisor.
Taal Lake, Philippines
(Image: Roberto Verzo on Flickr)
A little more dangerous than some other lakes, it's 564ft deep and has plenty to offer in terms of excitement. The reason why Taal Lake is seen as dangerous is that it is home to Taal Volcano, one of the smallest active volcanoes on the planet!