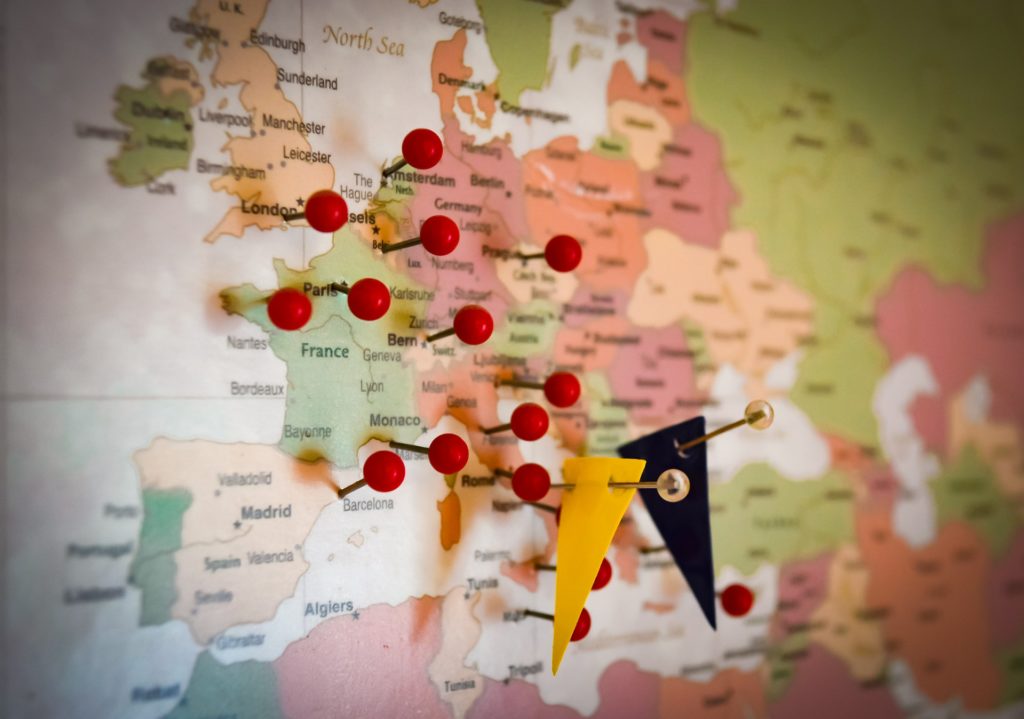 Europe trip is wrongly tagged as an expensive affair. Yes, a holiday in Europe can cost a bomb, if you don't do the homework right. Picking right Europe tour packages and advance planning could save you more than you could have imagined. Let's look at some the factors you need to look after to ensure that you don't go bankrupt after that long Europe vacation. Read on to know how to budget your European tour.
Look for airfare deals
The first step towards saving more is to start searching for airfare deals. If you have frequent flier miles, there couldn't be anything better than that. In case you don't have flier miles, we recommend visiting Europe in low-season. Winter is the time when you can get air tickets at low prices. If you want to avoid the harsh weather, it's better to plan a vacation between mid-Spring and mid-Fall. If you are not running short of time, fly to Ireland because you might get better deals on airfares. Also, Ireland could be an amazing stopover.
Book budget airlines to travel within Europe
It is true that you can't cover entire Europe in one vacation. For those of you who have plans to visit distant places on the continent, it's advisable to book tickets in budget airlines. Dublin, Berlin, and London are the main hubs of budget airlines.
Use the incognito mode for air-ticket booking
Make sure you use the incognito mode when you book a flight ticket. That's because many flight booking portals tend to raise the airfares if you visit the website after a few days. They do so with the help of your cookies and server details that automatically get saved in their database. The other way to book a cheaper ticket is to delete the cookies on a regular basis.
Look for value hotels
Hotel booking websites mostly show four and five-star hotels in the search results. Though these hotels have impeccable hospitality, they are expensive as well. The concept of bed and breakfast is popular in Europe, and many families rent out their guest rooms at an economical rate. These properties might not have a swimming pool, luxurious bathrooms, and extremely comfortable beds, but you will get a chance to interact and live with locals.
Don't go for fancy restaurants
Food is expensive in Europe and could mark a significant dent on your budget. If you are living in a service apartment or B&B, it makes sense to buy fresh or instant food and cook it yourself. Also, it is recommended to eat where most locals eat. Explore the area and don't hesitate in eating at food stalls.
Cook your own meal
If you are staying in a hostel where you have a cooking facility, it's best to cook your own food. And it's not just economical, but it's also more fresh and healthy. You can also eat at the local food stalls that are very common in most European cities.
Get those special tourist passes
Do you know that there are several European cities that offer special travelers passes to the tourists visiting their city? Well, now that you know, you must get these special passes that offer free public transportation to the tourists. The Berlin Pass, for instance, gives you the option to go for unlimited travel to 50+ tourist attractions in Berlin.
Final Words
If planning is not your forte, get in touch with a reputable travel company to book Europe group tours. These could bring down the total trip cost significantly, and you will not have to get into the hassles of finding and booking hotels, making an itinerary, and planning your holiday trip in advance.