Italy is a romantic setting, buzzing with an assortment of different cultural events each year. The country is often a favourite when it comes to booking a holiday, and with so many different stunning destinations and engaging activities, it's not hard to see why.
Whether you're jetting off to Milan, Rome or Sicily, here are just some of the upcoming events happening across "Il bel paese" (the beautiful country).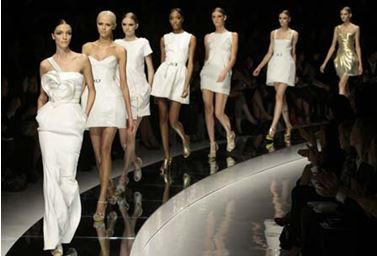 Milan Fashion Week Spring/Summer 2013
18th – 23rd September 2013
As one of the most renowned fashion exhibitions in the world, Milan Fashion Week is a must for all fashion enthusiasts. This special event of 230 fashion shows and presentations gives a special preview of the best fashion brands making an appearance, as well as displaying the 'Made in Italy' creations.
Alba International Fair of the White Truffle
6th – 7th October 2013
This luxurious and unique food attracts truffle enthusiasts from across the world to attend the most famous white truffle dedicated festival in Alba. The event includes everything from simulated truffle-hunting excursions to hot air balloon rides over the vineyards and hills of the Langhe and Roero.
Sicily: Caltagirone Christmas Market
5th November – 11th December 2013
Combining traditional Italian markets with the Sicilian sweets and crafts, the Caltagirone Christmas market is a festive experience. Although fates have yet to be finalised, this market usually runs from the first weekend of November to mid-December, instilling Christmas spirit in the run-up to late December.
San Martino in Cantina (Grape Harvest Festival)
13th November 2013
This special event transcends across Italy, as one day a year during Saint Martin's week, citizens come together to celebrate grapes. The event welcomes the harvest of the fruit by opening 100 wine cellars for free tastings, with new wines being coupled with local delicacies for an annual taste sensation.
Rome International Film Festival
8th – 17th November 2013
Screening eighty different films across five different genres, the Rome International Film Festival is an ideal event for all film fanatics. Fifty judges will choose the best film, actor and actress, awarding 200,000 euros to each winner.
Saint Vincent Italian Poker Tour Grand Final
28th November– 2nd December 2013
Descending on the scenic settings of Saint Vincent, the Italian Poker Tour Grand Final is the eagerly anticipated conclusion of the PokerStars sponsored tour. The adrenaline-fueled event features a €2,000 + €200 buy-in, with the best in the industry battling it out on the felt for a cut of the prize pool.
Naples Showcolate
6th – 15th December 2013
Satisfy your sweet tooth with a trip to the Showcolate market in Naples. The fair is dedicated entirely to chocolate, allowing visitors to participate in tastings and view world-renowned chocolatiers craft their delicious creations.