St. Martin/St. Maarten is a quaint little Caribbean colonial island split between the French and the Dutch. While the Dutch side St. Maarten is better known for its casinos and nightlife, French St. Martin offers quieter inspirations such as its golden-sand beaches and huate cuisine.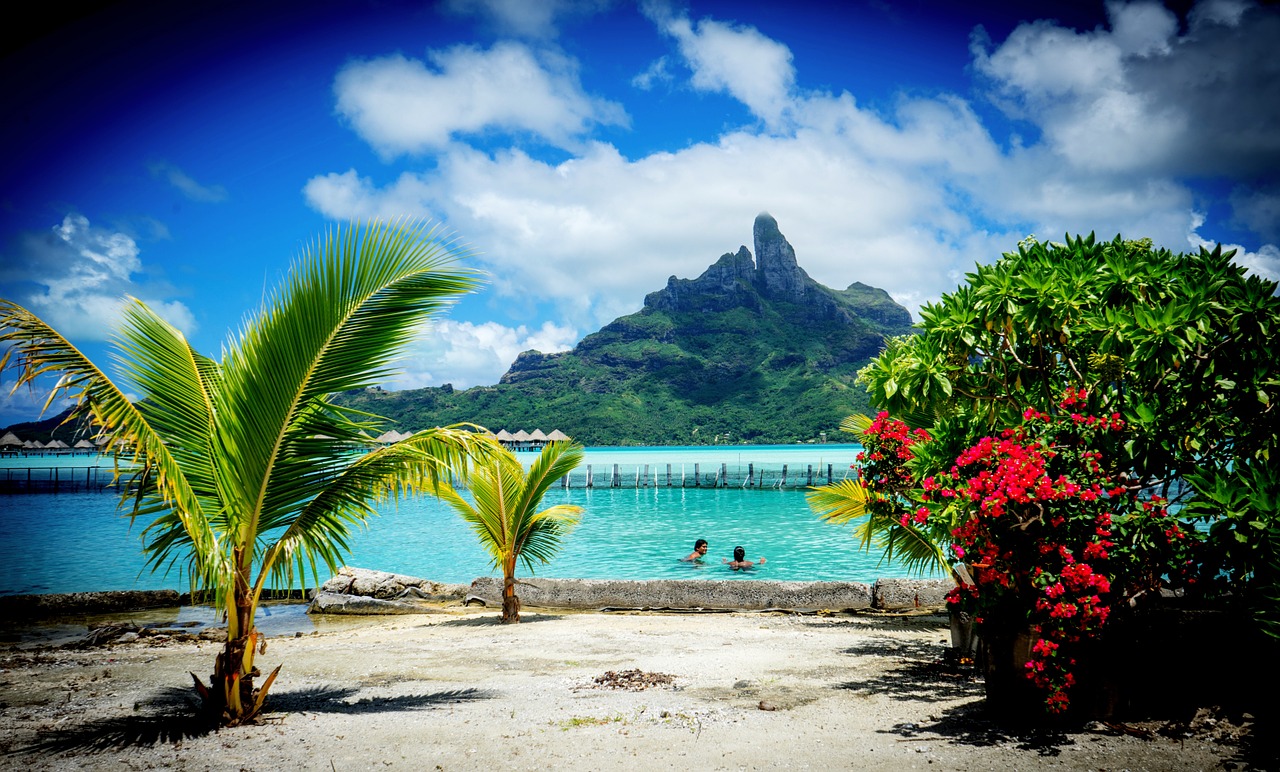 Upon landing on St. Martin you'll feel as if you've landed right in France itself, albeit a somewhat more paradisaical version of it. Indeed, St. Martin is considered to be a part of France under its laws, as opposed to being a colony, which means a flight from Paris is really a "domestic" flight, even if it does go over an entire ocean. Unlike in the rest of France though, most of the people living here speak English as much as they do French.
Marigot is the capital of the island, home to numerous seaside villa rentals perfect for families. It's also a place where you'll see mademoiselles sipping cafe au laits under the flamboyant palm trees that line the waterfront. It's also a town full of exotic boutiques tempting you with items ranging from expensive fashion to duty-free jewelry and more. For cheaper goodies though, we suggest you head away from this scene of Gallic luxury and check out the local street markets, where vendors sell all the usual cheap and cheerful holiday souvenirs, as well as various exotic fruits and delicious snacks.
St. Martin is a laid back place where many people prefer to just soak up the sun on one of its numerous beaches. The most popular is Orient Beach, where you'll find water sports of every kind, as well as dozens of relaxing spas, people playing beach volleyball and bikinis galore.
The interior of the island has its own attractions. Check out Loterie Farm for example, where you can follow the former slave trail to fields upon fields of breadfruit trees that are direct descendants of the plants first planted on the island by the sailors of HMS Bounty. Loterie Farm is a place of dense foliage where you'll find numerous streams trickling through, lush green mango, mahogany and guavaberry trees surrounding you, and iguanas lumbering across the jungle floor. The trail concludes at Pic Paradise, the highest point on the island.
St. Martin is also known for its exquisite dining. It has a stunning collection of great French restaurants. The best gastronomical experiences can be had in the village of Grand Case, where doznes of fine-dining establishments line the beach side road. There's also numerous "lolos" dotted about the beach too – these are like wooden shacks where tourists can feast on plentiful supplies of freshly barbecued seafood for less than $10. It's a good idea to eat well on St. Martin, because your days will be filled up partaking in a range of water sports ranging from jet-skiing to sailing, swimming to snorkeling.
Be sure to check out the Colombier area too. It's a tranquil scene where cows graze peacefully in the meadows as men on horseback from another era ride by along the quiet ocean roads.