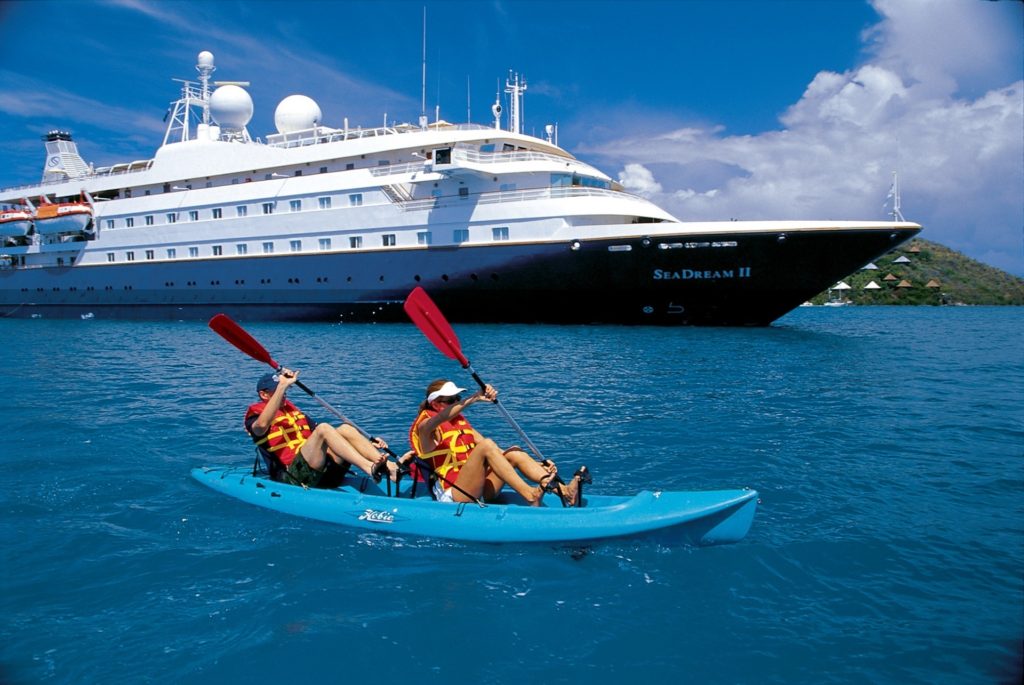 Has the time finally come for you (perhaps your family too) to up and go on a vacation?
If so, your biggest fear may be that your wallet will be near empty or perhaps even totally void of money by the time you get home.
With that being the case, don't ultimately panic and think that you can't take a trip or two in the New Year due to financial constraints.
For those with a smart financial head on their shoulders, there are means to go about planning and enjoying a vacation without breaking the bank.
Although it may seem a little tricky at times, you can pull this off without a lot of sweat and anxiety.
So, are you ready to go on vacation and still have a wallet to come home to?
Looking for Deals from Day One
First and foremost, are you aware of where to look for savings when searching for European excursions, Chile vacation package deals, maybe even a long-awaited trip to see all that Central or South America has to offer?
If not, there are a number of options literally at your fingertips, options that can ultimately keep more money in your hands.
For instance, are you working with a travel company or planning the trip entirely on your own?
If you are doing the former, do some research to see what the history is of each and every travel provider with whom you might do business. Finding one that is looking out for your best interests (especially when it comes to money) is important.
Given all the Internet has to offer, you can likely find discussions about any travel provider online, especially on social media. Look to locate such information, and then feel free to ask other travelers if they were happy with the company they selected for their particular trip.
When planning the trip on your own, research is yet again crucial.
By doing such research both on and offline, you will be pleasantly surprised at the savings that can come your way (see more below).
Watch Those Dollars Carefully
In order to watch those dollars carefully on your next significant vacation, remember to:
Budget – Before you even step on a plane or cruise ship (unless you're staying closer to home and can drive), check to see if you've been properly budgeting up to now. In many cases, even setting aside a few dollars a week in a jar etc. can add up over time. For example, let's say you are planning a summer 2017 getaway to Europe, maybe Central or South America etc. If you have not already, start now to put money aside. In doing so, you will be able to avoid robbing your savings account, perhaps even taking some funds out of the rent or mortgage payments;
Timing – What time of the year are you planning on traveling? Keep in mind that going on major holidays (in the U.S. or other countries) can significantly increase your travel expenses. Look to see if you can alter your travel plans so as not to go at the busiest and/or more expensive times of the year;
Specials – From Groupon to countless other sites, there are vacation specials out there if you know where to search for them. By doing simple Google searches online of terms such as travel deals, travel specials etc. you can oftentimes wind up with some great savings.
Lean on Friends and Family
Advice – If you're someone not accustomed to traveling, you could literally end up getting taken for a trip. If you have family members and/or friends known the world over as regular travelers, lean on them for advice. They can oftentimes point you in the right direction, leading you to savings you might have otherwise missed out on;
Commonsense – Finally, unless you are truly out to impress someone, what about scaling back your needs for hotels, transportation, perhaps even food and drink? While you don't have to be king or queen of the cheapskates, you can save money by not getting the ritziest hotel, not flying first-class, even ordering something a little less expensive on the menu. While it is fine to splurge on occasion, don't make it a regular habit.
If you are searching for 2017 travel deals, do so with the idea that your wallet will be all the better for it.