Taking a winter break to learn the ropes of being a ski instructor is a brilliant idea. Being able to ski is great fun, and being able to pass on knowledge as a teacher is awesome. It's all good experience, looks fantastic on your CV and there are loads of amazing places to do it in the world. But if you really want to challenge yourself, try and become a ski instructor in France.
France has some great skiing, with beautiful locations and phenomenal terrain. You might have heard of the Alps. It's not bad. But the French ski instructor system is famous for being tough to crack. You need talent and lots of commitment to succeed. It's possible, though. It can be done. However, if you're serious about ski instructor courses in Europe and think that France is for you, then you'll need to put in the time.
How to Become a Ski Instructor in France: Testing Your Technique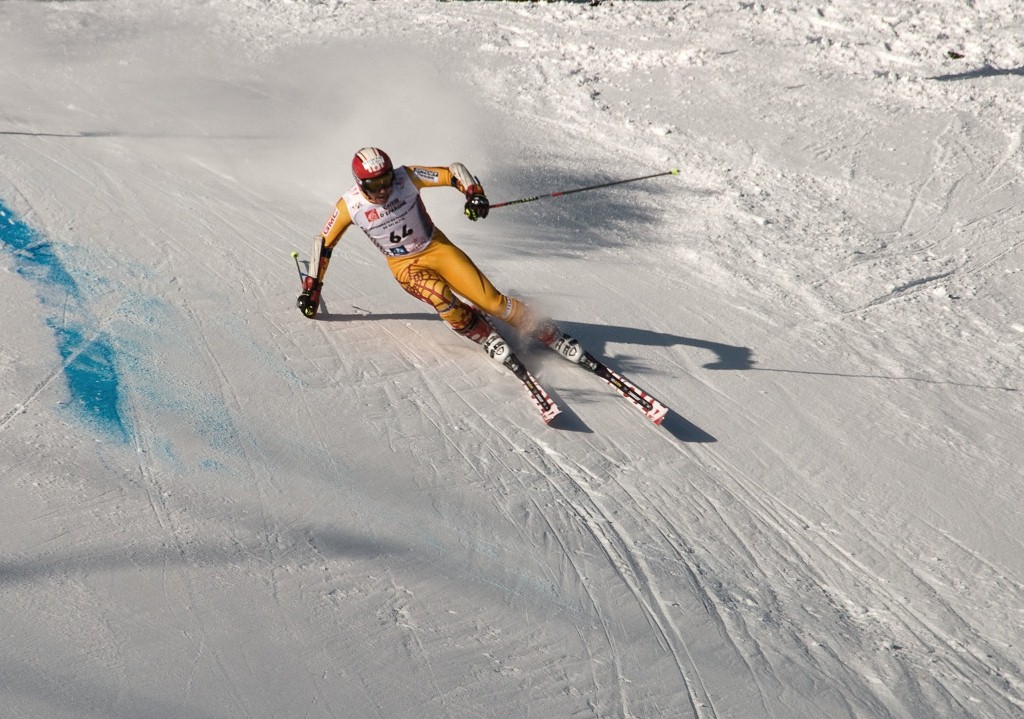 The instructor body in France is one of the strictest in the world, and before you get anywhere you'll need to pass their notorious 'Test Technique'. Heard of it? Basically, you need to race down a slalom course and set a time that's professionally registered. Obviously, you can't just rock up and do this. You need to work on becoming a good skier. In the real world, there are no two-minute training montages to get you ready.
To get you in shape to pass the Test Technique a good option is to undergo an intense program of training. You need to get in the mind-set of being an athletic ski racer. You need to build up your confidence and experience, and tighten up your technique. You need to practice over and over again, until you're sure there's simply no more time shave off your personal best.
Of course, if you want to be a ski instructor, you'll also need to work towards your 'Préformation'. This is French version of a Level 2 instructor qualification. Again, this is pretty difficult, but with hard work and practice you'll be able to ace it. And if you were thinking that this all sounds a little too much work and you'd like to be a snowboard instructor instead, then too bad; in France you need to qualify as a ski instructor before you can teach snowboarding!
How to Become a Ski Instructor in France: Benefits of Teaching
Due to the demands of training required to pass the French standards, it's recommended that any course you take be for a reasonable length of time. A fortnight learning on the dry slopes of the UK isn't going to cut it! Skiing is an expensive industry, and you don't want to head out to France to be tested and come up short. You'll be annoyed at yourself for not laying the groundwork to succeed.
So what happens when you pass your Test Technique and Préformation? Well, that's only the beginning. These qualifications are your ticket to enter a ski school in France. A trainee ski instructor can earn a respectable salary, and as time passes you'll continue to get on-the-job training. There are lots more tests and qualification along the way, but it'll be brilliant fun and great experience. Learning, developing and testing yourself is hugely rewarding, and if you're in it for the long haul you can work towards the French National Diploma (BEES 1), which allows fully qualified instructors to train and teach skiing – and snowboarding! – at all levels.
Overall becoming a ski instructor in France is challenging, but very doable – provided you've got a solid foundation of skiing ability combined with drive and determination. Learning to become a ski instructor allows you to develop new skills and make new friends. You gain qualifications and experience, which looks outstanding on your CV, and you can boost your confidence and self-reliance.
If you decide to take the plunge, and go for it, one final thing to remember is getting a quality winter-sports travel insurance!