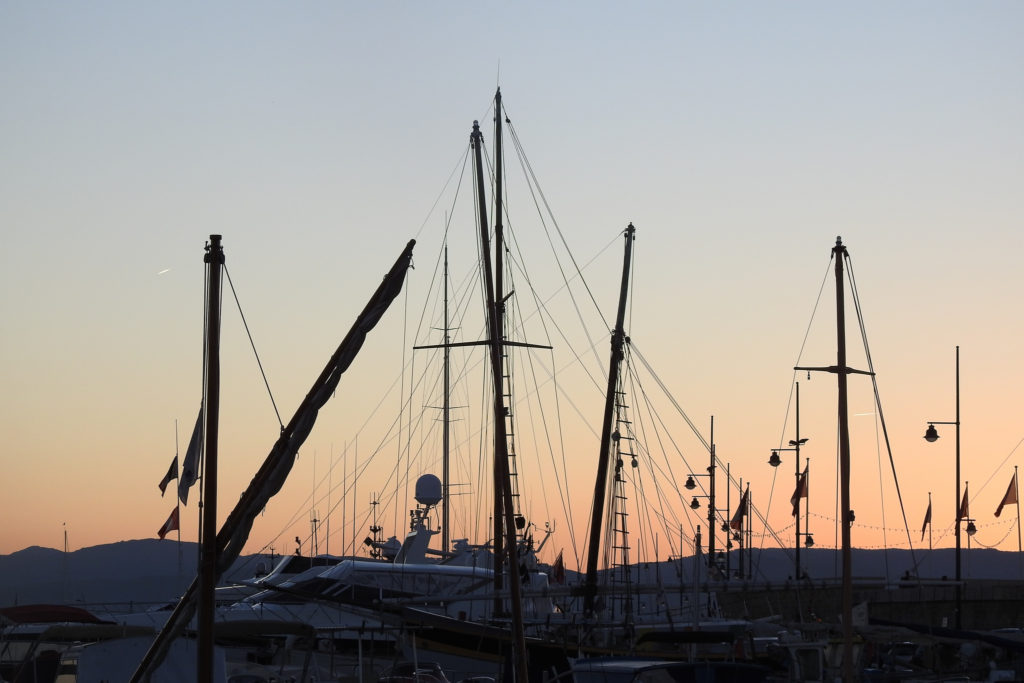 Having a luxurious vacation in Saint-Tropez seems lovely – even more so when you spend it with friends or family. Luxury villa rentals for group vacations are a hit here and are not hard to find because many other tourists share the same thought.
Saint-Tropez may sound very glamorous and posh, but contrary to assumptions, this ancient fishing village in France isn't just a place for the rich and the famous to frolic about in the sun. In fact, there are lots of fun things to do in Saint-Tropez. In this article is a potential to-do list that you will serve as a guide as you enjoy your group vacation.
Explore the Beaches
Beaches will always be the number one attraction in every tourist destination. What use is a summer getaway for if you can't kill the heat by swimming and walking around in a bikini?
There are a number of beaches in Saint-Tropez, but the most popular one is the Pampelonne beach. If you ever catch a paparazzi photo of a movie star or a supermodel, labelled "so and so in Saint-Tropez," this is probably where said star is in the photo, trying unsuccessfully to get away from the paparazzi. So if you want a good chance to catch a glimpse of half naked celebrities, go to Pampelonne. But if you want peace and quiet, the beaches you want to visit are Plages La Glaye, la Ponche, and de la Fontanette.
Spend a Peaceful Afternoon at the Saint-Tropez Harbour
If you want true peace and quiet, spend an afternoon walking around the Saint-Tropez Harbour. You will be able to feel the authentic (not saying it ironically) Saint-Tropez vibe without the overpriced and crowded bars and restaurants meant for tourists. If that is simply not your kind of thing, the harbour is where you should go.
Take a stroll and buy crepes along the streets of the harbour, or watch local painters trying to capture the beauty of Saint-Tropez.
Go Back in Time at La Citadelle
La Citadelle houses the Museum of Maritime History, where you will be able to see an illustration of Saint-Tropez's 500-year history. Soak in the history of various Saint-Tropez seamen who went on voyages across the world, around the Cape Horn, and fishing trips around Provence. There are even exhibits of expeditions to India, and the museum features their local heroes like Bailli de Suffren and Hippolyte Bouchard.
If you are like me who is fascinated with the daily lives of people from different time periods, the museum also shows how life was like in Saint-Tropez over the centuries.
Visit the Ruins of Moulin de Paillas
There were originally five Moulin de Paillas windmills when they were built anytime between the 16th and 19th centuries. However, only one of them has been restored and renovated for us to visit. Moulin de Paillas is located on top of the hill near Ramatuelle, another village near Saint-Tropez. You can go on a guided group tour organized by the tourist office on Tuesdays.
Go on an Adventure with Peps Spirit
You're missing a whole lot if you don't go on a Peps Spirit bike tour. You can go riding one of their mountain bikes, kayaks, or paddleboards together with English-speaking guides for easier communication, and discover the secret raw beauty of the village with their hidden mountain bike trails and paths tourists rarely take. Discover new surroundings and experience fun and adventure with Peps Spirit – one you have never had before. Visit their website for more information.