Are you planning on taking your first trip to Europe? Perhaps you are looking to go to France for the sights and food, or Spain for the romance and shopping. Maybe you have your heart set on visiting Eastern Europe for the history, or Northern Europe for the skiing. No matter where you travel on the continent, Europe offers unforgettable travel destinations that are accommodating to solo travelers, couples, families and large groups. Each country has a different history, culture and set of attractions, all waiting for you to explore. 
But before you get going, there are several important things you need to take care. Here is a short list of a few of those things that you should look into at the very beginning of setting up your travel plans. Taking care of these things will help make sure that you have the time of your life.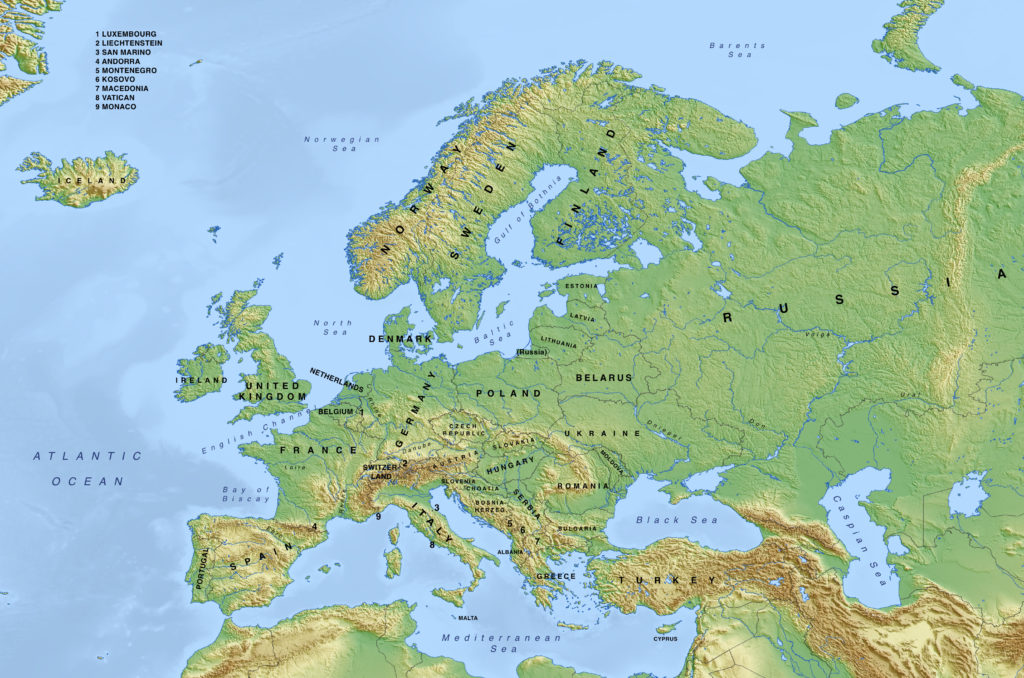 Get a Visa or an ETIAS Visa Waiver
Visitors traveling to Europe from many countries do not need to get a visa currently to travel though much of Europe. In fact 26 of the most visited countries in Europe including the Spain, France, and Germany collectively called the Schengen countries, provide visa free entry to citizens of the United States, Australia, Hong Kong, Samoa, New Zealand, and 57 other countries.  Upon producing a passport from any of these countries, you will be given a 90 visa on arrival. So, as long as your trip to a Schengen country is shorter than 90 days, and your country is on the no visa required list, and you travel before January 1 2021, you do not need to get a visa in advance. 
ETIAS
Beginning January 1, 2021, citizens from the no Visa required list will need to apply for additional travel documentation in advance before traveling to a Schengen country.  The EU is implementing the ETIAS visa waiver, which provides additional security checks on passport holders coming from the no visa required list of countries. ETIAS, is a centralized database with information on who is visiting and why, providing enhanced security for all. You must apply for an ETIAS visa waiver in advance. So if you intend to travel to a Europe Schengen country after Jan 1, 2021, you should go here to fully understand your Europe Visa and ETIAS visa waiver requirements. 
Getting a Visa for the Schengen Countries
If our country does not have a visa waiver status for the Schengen countries, you are required to apply for a 90 day visa in advance. You should begin this process as soon as possible so the time needed to acquire the visa does not negatively affect your travel plans. Depending upon the country from which you are traveling it can take several weeks or longer to receive your travel visa. 
Plan Things Out
When you visit a country for the first time, it is best to plan things out for yourself. If you are going with a tour group, this of course is not an issue, but any maiden journey to a new country, needs to be thought out in advance so you can be safe and also have the best time. Start with a written itinerary that includes all of your flights, trains, buses and ferry departure and arrival times, accommodations, and the tractions you plan to visit and activities you plan on engaging in during your trip. Make sure that you are clear about the schedules for buses and trains and when they stop and start running. Do the same with the attractions you will visit. Understand the distance and expected times between places you will be traveling to, and the routes you will be taking as you travel. Account for any potential adverse weather and bus, train, or ferry transfers you need.
Also note where any hospitals, medical clinics, and police stations are located where you will be traveling. Make sure that you have the phone numbers to these places and that they speak English. Most people don't consider that accidents often happen during vacations, so having the number to emergency services can be critical. You should also make sure that your health insurance policy covers you when and where you are traveling. If you have any doubts, purchase travel insurance that covers you fully.  
And remember, if possible, buy any tickets to events and attractions you plan to attend online and in advance. This could both save you some money, and guarantee that you don't get to an attraction that you really want to experience, and find out that it is sold out or closed.  
Finally, it is a great idea to learn some of the local culture of country you are visiting. You can research the country's most important places and events, so that you have a perspective on things. Gaining this knowledge will make your trip more interesting, and help you to determine which sights you want to visit, and which activities you want to explore. You will also be able to interact with the locals better. Putting in this extra work before you visit, will enhance your trip and make it more memorable.