When it comes to going on holiday abroad many of us, to some degree or other, are terrible hypocrites. After all, how many times have you heard some holiday maker declare loudly that such and such a place used to be marvellous but has become dreadfully 'touristy', completely failing, of course, to spot the irony inherent in such a statement. Similarly, those of us who love to spend our holidays luxuriating on a beautiful beach lapped by crystal clear waters tend to be irritated if too many other people have the same, perfectly sensible, idea. We want a beach that is not only beautiful but also, preferably, pretty much empty.
As travel around Europe in particular becomes cheaper and easier than it's ever been before, the chances of finding this mythical 'perfect beach' become increasingly remote, but if you look carefully enough it is still possible to locate a few corners of paradise which haven't attracted too much attention yet. The key to any great holiday, of course, is research and planning, and a part of this, unpalatable as it may be, consists of accepting that things can go wrong sometimes. If the worst happens and you become hurt or injured on holiday thanks to the negligence of another party, then it's some reassurance to know that sites such as www.nowinnofee.com can help you to make a claim for compensation, and the fact that you're in a different country shouldn't impede the flow of natural justice.
Another far more pleasant part of the planning process, however, is finding those perfect, secluded, virtually empty beaches, and the following are ten of the best from around Europe:
Navagio Beach – Zakynthos, Greece
One of the most famous beaches in Greece, this is also known as Shipwreck bay, and it's seclusion is brought about by the fact that it is only accessible by boat. Ringed by high cliffs it boasts perfect white sand, crystal clear water and a beached shipwreck to explore.
Zlatni Rat – Brač, Croatia
A pebble beach on the shores of the Adriatic, this is most notable for the fact that its shape and even exact position tend to shift and alter depending upon the direction of the wind. Next to the beach is a grove of pine trees which hides the ruins of an ancient Roman villa, complete with swimming pool.
Las Islas Cies – Galicia, Spain
The island of Isla Cies has been designated as a nature park by the Spanish government, something which limits the number of visitors and blocks over development. Indeed, if you want to stay then you're going to have to pitch a tent, but it's worth any privations for the beach in question, a stunning stretch of fine white sand.
Plage de Saleccia, Corsica
The secluded nature of many of these beaches is based upon the fact that they're difficult to get to. Walking to Saleccia means, literally, crossing a desert, the Desert de Agriates. The work and sweat will be worth it however, when you get the chance to cool off in the crystal clear waters.
San Vito Lo Capo, Sicily
The fact that this beach is situated in the far north western corner of the Island of Sicily tends to deter too many tourists, and most of the people enjoying San Vito Lo capo are locals. The white sand is bordered by steep cliffs and, at one end, the Zingaro Nature Reserve.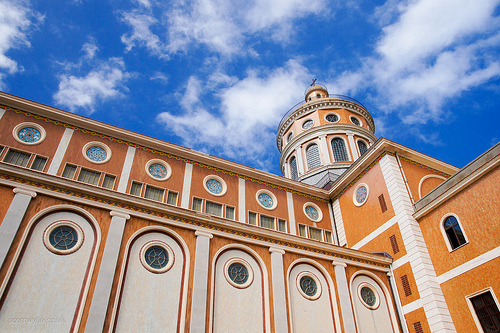 Cirali, Turkey
This beach is a fairly easy walk away from the ancient ruins of the city of Olympos and, at night, it is plunged into darkness to await the arrival of loggerhead turtles that come to lay their eggs. The two mile beach has thus remained pretty much undeveloped and the surrounding mountains can be accessed via dedicated walking trails.
Cala d'en Serra, Ibiza
Mention the name Ibiza and most people will think of bars, pubs and, frankly, sunburnt Brits drinking too much and collapsing in the street. The locals, however, know that there is another side, encapsulated by Cala d'en Serra. Getting to it requires driving and then walking down a mountain road, and once you're there you feel utterly detached from the rest of the world. The single beach café will provide a grilled fish fresh from the crystal clear waters.
San Blas, Gozo
The island of Gozo is a twenty five minute ferry journey from Malta but offers a much more relaxed, rural and laid back holiday experience. Nowhere is this more the case than on San Blas, a small but perfect golden orange beach reached at the end of a steep mountain road. The trip down (and back up) puts off many people, but the beach and stunning clear water make it easily worth the effort.
Photo Credit: Jiri Brozovsky,  scotbot