Everyone should experience this magnificent island paradise at least once. Here are a few suggestions for what to see and do (other than stand there staring in awe).
Catch A Few Waves
Whether you're an experienced surfer or absolute beginner, you simply must get in and experience the waves in Maui. It's one of the most beautiful places on earth to practice this ancient sport, and there are options available for every skill level. If you've never done it before, there are many excellent schools on the island that provide lessons.
Visit The Waterfalls
Maui is renowned for its breathtaking waterfalls, so make sure to visit some of these during your trip. Wailua Falls is a favored destination, cascading down into the 7 Sacred Pools. Waimoku Falls in Kipahulu is another treasured location, reached via 90-minute hike through a bamboo forest up Pipiwai Trail.
Haleakala National Park
Open 24 hours a day, this spectacular park is centered around Haleakala, the world's biggest dormant volcano at over 10,000 feet. Numerous trails lead up to its summit, a popular spot from which to look out over the valley for dramatic sunrise views.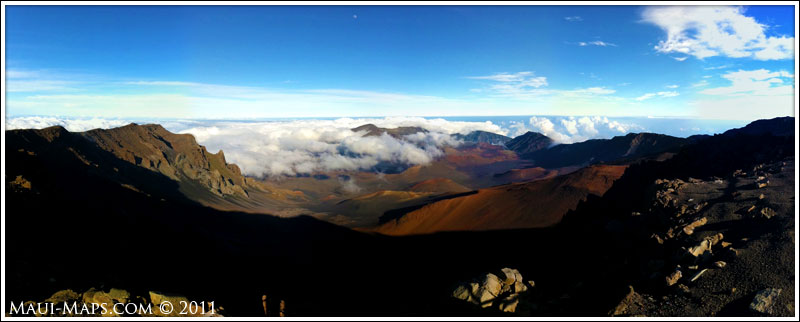 Attend A Luau
As cliché as it may sound, there's nothing quite like a sunset luau on the beach in Hawaii. This is the perfect context in which to experience authentic island cuisine while taking in live local music and dance. Check with your hotel or nearby resorts for information on where to find the nearest luau.
Drive The Hana Highway
There are some Maui luxury vacation rentals that are so relaxing that you might have trouble getting out and exploring. The spectacular Hana Highway should get you up and moving!
This 55-mlie stretch is considered one of the most beautiful in the world, packed with waterfalls, lush valleys, ponds, and other tropical scenery. Hana itself is considered Maui's "Last True Hawaiian Place", so the destination provides extra reward for the journey.
Lahaina
Speaking of unique destinations, Lahaina is an oceanside town full of great restaurants and entertainment, with more art galleries per capita than any other town in the United States.
Whale Watching
Maui is absolutely the best place in Hawaii to catch a glimpse of these awesome creatures. The best time for this is between December and April, on the island's west and south shores. Boat tours offer the best chance for close encounters, although they are regularly seen from the shore as well.
Swim At Waianapanapa State Park
You may have a hard time pronouncing it, but Waianapanapa is an unforgettable place to take a swim. Its black sand beach was formed by years of waves smashing into volcanic rock; there are sea caves, stone arches, and beautiful hiking trails as well.
Credit: Pedro Szekely
Source: http://www.flickr.com/photos/pedrosz/6122971640/in/photostream/
Molokini
Shaped like a crescent moon, Molokini is a small islet three miles off the coast of Maui. Its protected harbor provides calm water, helping make this marine preserve a world-class destination for diving and snorkeling. Crystal clear water provides visibility of up to 150 feet.
I'ao Valley
This lush valley is the gateway to the majestic mountains in western Maui. It offers a glimpse of traditional Hawaiian life, and features the great I'ao Valley State Park. Spread across 6 acres, the park includes waterfall-strewn picnic areas and nature walks as well as the I'ao Needle, a natural rock tower that reaches 2,250 feet above sea level.