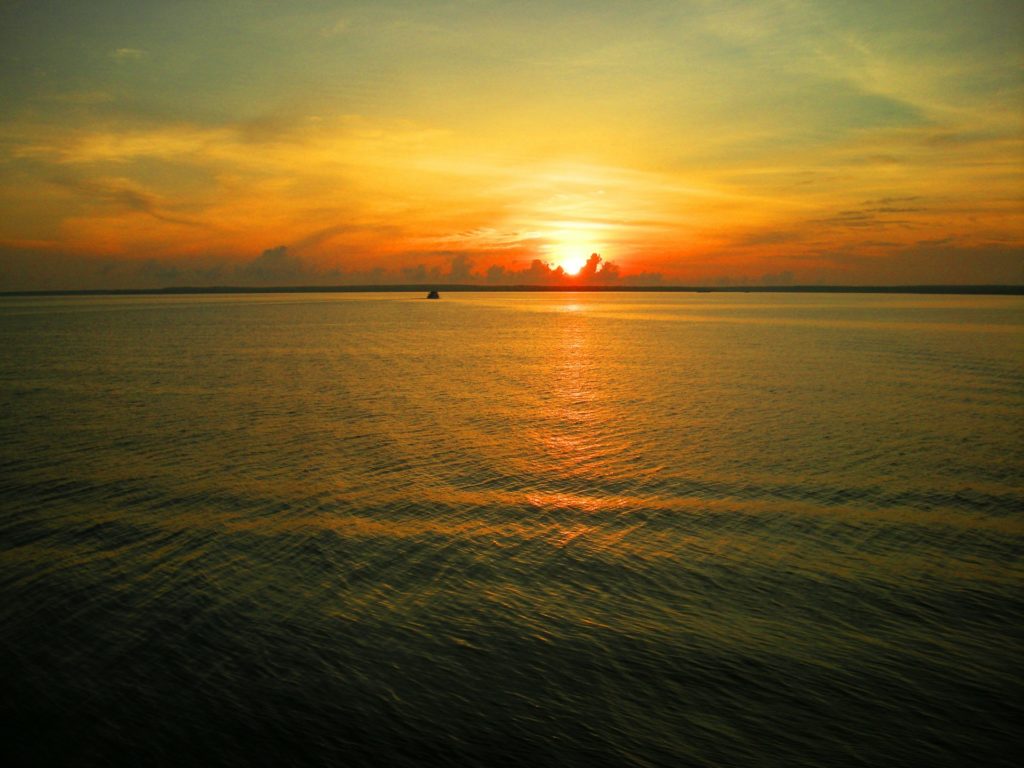 For most people, an adventure in the Galapagos Islands is definitely something in their bucket list. The group of 19 islands is indeed a fantastic paradise of sound, sight and a frenzy of activities. The exotic bird species, deep lava underpasses and rich white sands are just but a few amazing things that these special islands have to offer. The gleaming azure waters give this place some particular level of otherworldliness like you can't imagine. The island speaks for itself. You will not need any convincing to make this destination a must go to place in case you are planning to explore scenic places that this world has to offer. The simple awesomeness of the place and some of these fun activities that you indulge in after visiting Galapagos will leave you yearning for more. Visit these fun activities for a deeper insight into what more the Island can offer. This article's main focus is to enlighten you on some 8 reasons why you need to visit the Galapagos Islands.
Giant Galapagos Tortoises

The Historic Wall of Tears

Diving

Pink Flamingos

Amazing Hiking Trails

Yachting Experience like no other

The Boobies

The Galapagos Penguins
Let us delve into some more intricate details of what makes the Galapagos Island such a unique and spectacular destination:
Giant Galapagos Tortoises
If you want to learn more about this record-holding creatures, then the place to visit is definitely the Galapagos Islands. In a nutshell, among all vertebrates, these tortoises are the longest living and the largest tortoises in the world. The giant Galapagos Tortoises live for about one hundred years, and the oldest one in record lived up to age 152. Approximately 4 feet in size, these creatures will live you marvelling at how humongous they really are. A visit to the Galapagos will lead to you watching the creatures at close range as they graze on grass, bask in the refreshing sun. They can nap for 16 hours straight and stay for close to a year without drinking water, given their very slow metabolism!
The Historic Wall of Tears
When you visit Isabela Islands, one of the islands at Galapagos, nothing gives you a better historic experience than a tour to the Wall of Tears. This wall, 65 ft. high and 300 ft. long, was built by prisoners who were held in a penal colony for 14 years during World War II. It stands in commemoration of its builders given that they built it is really painful and harsh conditions.
Diving
Amateur divers who have only experienced simpler diving waters should definitely consider challenging themselves with a much more complex diving experience at THE Galapagos Islands. These fun activities constitute any thrill seeker's dreams. The dives are limited to a maximum of 50 minutes. From a distance, you get to spot hammerhead sharks being about their business. The norm here is the wild currents, which make the diving experience even more exhilarating. This undersea world's beauty is so majestic that it can make you take up diving just for the sake of having the scenic view beneath.
Pink Flamingos
Nothing is more fascinating than seeing a full ecosystem where several species are in co-existence and each seemingly has a role to play in order to fit in right. Nature always does it for me. At the Floreana Island, one of the Islands at Galapagos, there is a lagoon at the Cormorant point. It is here that you will get to see a number of pink flamingos probing the waters for shrimp. As a matter of fact, their signature description comes from this very act of ingesting the pink marine creatures. They tend to travel in flocks with their necks held out high gazing across the waters. These birds are interesting to watch.
Amazing Hiking Trails
An attempt to navigate the islands will see you deviate off from the unbeaten path, giving you a chance to explore well-traversed trails. There are rugged labyrinths that line the idyllic beaches; these footpaths take you through the dense Scalesia Forests and offer you picturesque points of the Island's endemic daisy trees and pure white sands.
Yachting Experience like no other
Unlike other islands, the Galapagos is an area of pure nature. Nothing puts things into perspective as visiting these islands on a yacht. A ride from the rocky La Loberia coastline, right to the Playa de Los Perros shark ponds will leave you breathless and even speechless as you marvel at Mother Nature's beauty in its purest of forms. These fun activities, namely boat excursions, will offer you an unconstrained view of the beautiful sea and a myriad of species capturing the real and natural essence of the Galapagos Islands. Take out a yacht excursion by clicking here for more details on the experience.
The Boobies
Drawing their name from the Spanish word bobo, which means fool or clown, these birds are probably the most symbolic creatures in Galapagos Islands. Their name is inspired by their clumsy movement, especially on land. They are characterized by colourful blue feet and bills shaped like daggers. The blue feet are particularly useful to the birds when it comes to courtship; females go for males with brighter feet since it is a clear indication of good genes. Notably, these birds are shaped like cigars. This bird's astonishing beauty will definitely leave you mesmerized at Nature's beauty.
The Galapagos Penguins
Penguins are such adorable little creatures. Some 1000 km off Ecuador's coast you will find these beautiful birds. The Galapagos Penguins are able to survive at such conditions (tropical latitude) given the waters from the Humboldt and Cromwell currents that are cool and filled with nutrients. The Galapagos Penguins are special because they are the smallest species of penguins and they are only found here.
The Galapagos Islands have so much of what most people would consider worth the visit. Amazing creatures, scenic views, beautiful waters, dynamic marine life etc. the list is endless when it comes to these fun activities that constitute the joy behind taking a visit to Galapagos