All it takes is a glance at the mountains for most visitors staying at the Chiang Mai hotel they booked to yearn for an off-the-beaten path experience. Luckily, the place provides a great base for independent travel. All you need is some wheels, a pocket full of baht, and a general sense of direction.  Motorbike tours from Chiang Mai? Start your engines.

Motorbike rental facilities dot the backpacker area in the old city as well as nearly every major road with many offering rates as low as 200 baht per day. Hand over a copy of your passport and a tidy deposit and you'll be well on your way to exploring northern Thailand on a motorbike. Take a while on back streets and in empty lots to get the hang of your bike before heading off to any one of these easy destinations from the Chiang Mai city center.
Remember to drive on the left side of the road and to the left of cars when possible. Look out for zooming bikes, slick spots, gaping potholes, and abrupt stops. Apply the rear brake forcefully while tapping the front brake to avoid flipping over your handlebars when going downhill or stopping quickly.
Short and Easy
Motorbike Tours from Chiang Mai: Wat Phratet Doi Suthep and Doi Pui
Add some zest to this guidebook staple by visiting it on two wheels. With a full tank of gas, head straight to the mountains from northwest corner of the moat to embark on a fun, windy drive with plenty of scenic look outs and few intersections. If you're up for more biking after touring the temple, continue on up the mountain. Bear right at Phuping Palace, the winter residence of the royal family, to access the beautiful mountain scooter paths of Doi Pui.  After a few kilometers you'll encounter a  Hmong village all too happy to sell you a cup of noodles or a souvenir bracelet.
The descent back down to town is the only tricky part of this ride, as trucks and tour buses will come close as they pass you. Stay confident and aware of the other vehicles in relation to your bike at all times, and you will be fine.
Getting There
From the northwest corner of the moat take Huay Kaew Road, which will lead you straight up the mountain.
Motorbike Tours from Chiang Mai: Huay Tung Tao Lake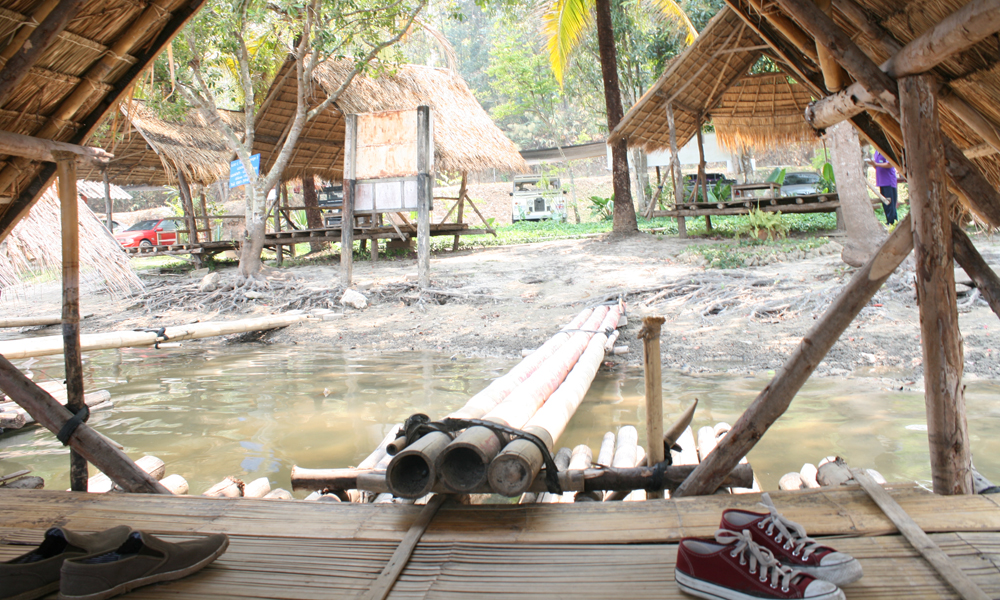 A popular spot for urban Thais to get away from it all, Huay Tung Tao Lake offers casual waterfront dining, hiking, swimming, and even swan boat paddling to its visitors.  Restaurants surround the lake's perimeter, serving food and drink to customers in bamboo huts, some of which extend into the lake, floating on bamboo poles. For the best experience, arrive around lunch time with an appetite and the intent to stay a while. I recommend ordering the fried frog with garlic and drinking a Spy Wine Cooler over ice while listening to the Thai teenagers in the next hut play covers of John Denver on the guitar.
Getting There
Take Huay Kaew Road from the northwest corner of the moat and take a right at the second right onto Route 121 or Canal Road and ride north for about 9 kilometers. The exit for Huay Tung Tao Lake is clearly marked from Canal Road.
Motorbike Tours from Chiang Mai: Muang On Cave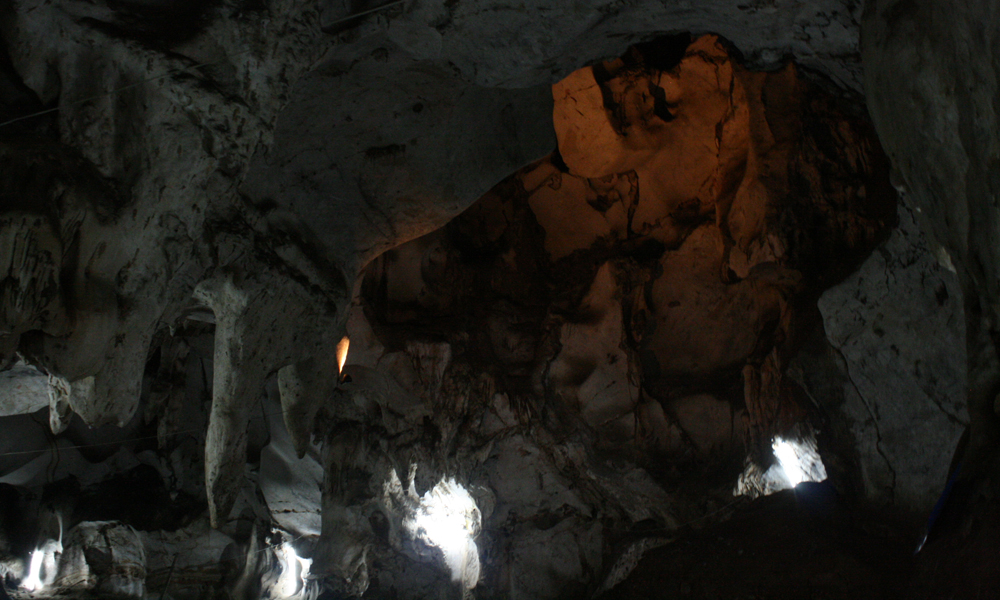 Muang On cave rests just 35 kilometers east of Chiang Mai under a bamboo-topped mountain inhabited by monkeys in Mae On. Known better by locals and domestic tourists than visitors from abroad, the cave system provides a great example of Thai spirituality, both contemporary and ancient. Monuments to spirits and Buddhist shrines vie for space with naturally-formed stalactites and stalagmites, and legend shrouds the cave in mysticism and mystery. If you still have energy after exploring the cave's interiors, take the stairs from the entrance to the top of the mountain for spectacular views of the country.
Getting There
Access the Chiang Mai Superhighway (Route 11) that circles the city and exit east onto Route 1006.  Stay on Route 1006 for about 20 kilometers before bearing left on Route 1317. Follow Route 1317 for 7 kilometers and take a right at the sign for Muang On Cave in Mae On.
Motorbike Tours from Chiang Mai: San Kamphaeng Hot Springs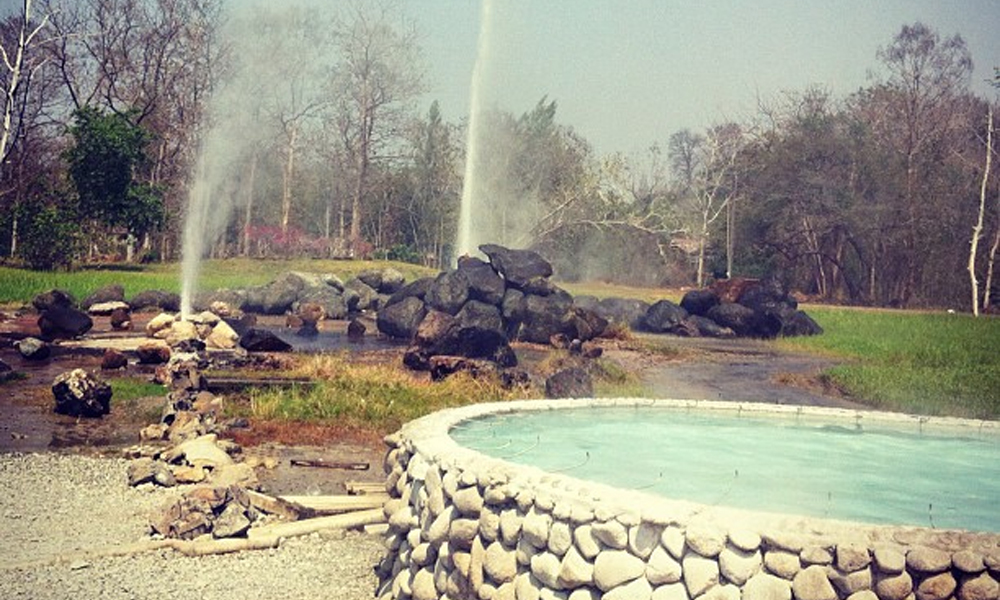 Just a down the road from Muang On cave, the San Kamphaeng Hot Springs is a popular picnic destination and weekend get-away for Thai families. The grounds feature manicured gardens dotted with geysers, canals, and hot pools to warm for humans, but perfect for boiling eggs. Vendors around the park sell an assortment of eggs packed in baskets that attach to hooks in the hotter pools. Most visitors bring a few picnic items into the park and supplement with eggs, soaking their feet in the cooler canals running through the park while they boil. San Kamphaeng Hot Springs also provides restaurants, cabins, and assortment of bathing facilities that are pay-as-you-go. The best opportunity to get wet is probably the sun-shaded mineral pool that is warm, but not hot, and costs only 50 baht.
Getting There
Take the directions to Muang On Cave and follow the signs for the hot springs. Be aware that you will pass through the town of San Kamphaeng on your way—that's closer to the half way point.
Longer and More Challenging
Motorbike Tours from Chiang Mai: Chiang Dao
Chiang Dao is a small town about 70 kilometers north of Chiang Mai known for its mountains, caves, and Tuesday morning market that draws hill tribes from the mountains and into town. While notorious for not having a whole lot to do, Chiang Dao is a great place to spend a night or two and experience small town Lanna culture between hikes in the National Park and spelunking adventures.
Getting There
Chiang Dao is an extraordinarily easy jaunt from Chiang Mai. From the north moat, head north on Chiang Phuak Road, which is the largest street stemming from the north end of the old city.  Chiang Phuak turns into Route 107 north of the superhighway and will take you all the way to Chiang Dao's main street.
Motorbike Tours from Chiang Mai: Doi Inthanon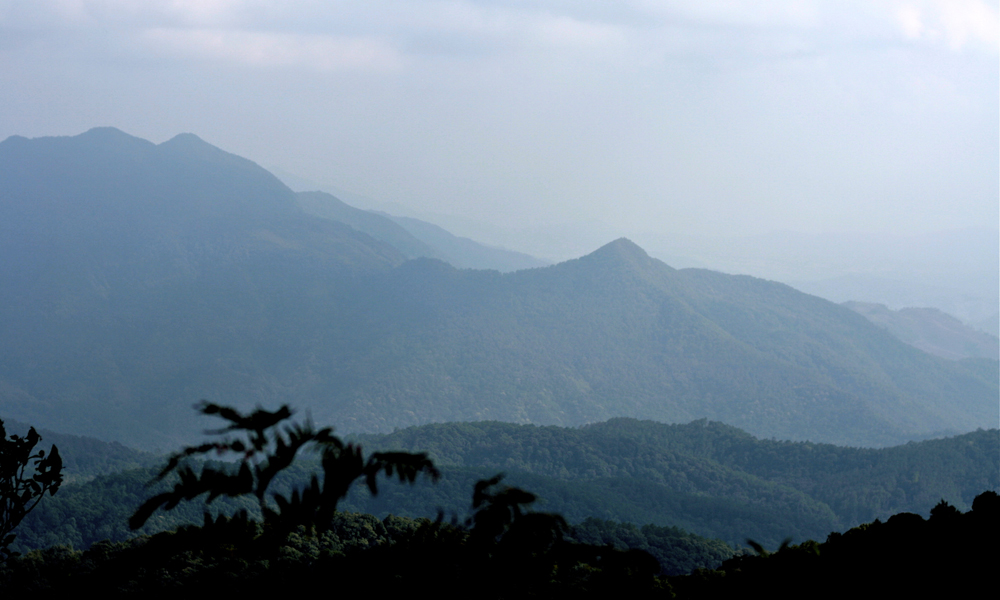 Motorbikes are a great way for people who might not consider themselves the most outdoorsy of folk to climb to the top of Thailand's highest peak, Doi Inthanon. On a low-powered motorbike, the ride from Chiang Mai will take about two hours, making it perfect for those wanting a bit of a challenge. A long ride through the quintessential Thai countryside proceeds a climb in elevation that passes beautiful waterfalls, scenic vistas, and hill tribe communities. At the mountain's peak you'll enjoy a cool alpine climate that can get downright cold during the winter.
Getting There
From the south end of the moat, turn south onto Thipanet Road and continue south past the mall. Thipanet Road will turn into Route 108 and will take you through Hang Dong and into the Thai countryside. After approximately 55 kilometers, turn right on Route 1009, and follow the signs up the mountain, watching for turn-offs to scenic waterfalls along the way. The summit will be about 40 kilometers from Route 108.