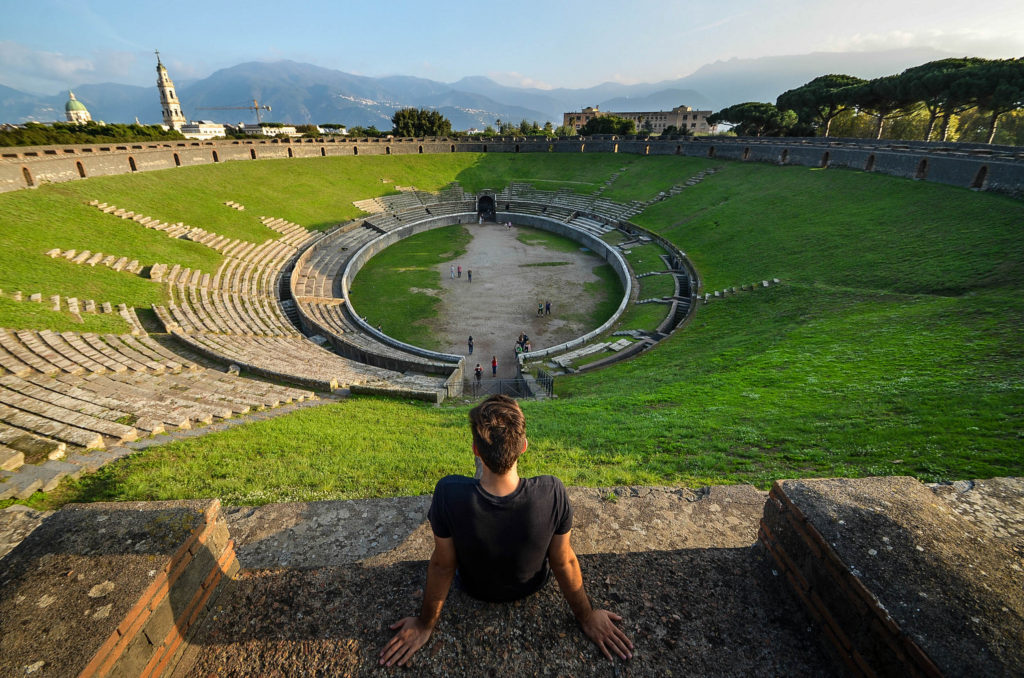 Are you seriously feeling like you need to get away from it all for a period of time? If that's the case, you certainly are not alone.
For millions of people, the desire to get away and travel on occasion is something they live for.
Unfortunately, the reality all too often is that money, job responsibilities, taking care of the children etc. get in the way of fun adventures away from home.
Related: 5 Ways to Avoid Germs while Traveling
In the event you feel the time has come for you to get away from it all for a while, especially if it means possibly improving your physical and mental outlooks on life, where do you start?
The best foot forward typically comes when you take the time to properly plan out your trip or trips.
By being organized about where you will go, when you will depart, how you will get there etc. you stand a much better chance of having the time of your life.
With that being the case, will you use travel as one way to improve your health?
Plan on Healthy Getaways
So that you can use travel and other options in life to improve your overall health, keep the following tips in mind:
Remove stress – Ultimately, your goal is likely to remove any and all stress in your life. In order to do that, focusing on your overall life (home, work, family, friends etc.) is the key. Start by looking at your home life, seeing where things could be improved. Do you have kids? If so, do they do their part around the home to keep things relatively neat and orderly? If not, lay down some rules, rules that do come with an incentive or two. For instance, if they keep their rooms clean and get good grades in school, reward them with a great family summer vacation. Having that to shoot for will inspire many children sooner than you might think. As for work stress, that is sometimes almost unavoidable, although you should look at your job and what can be improved. Talk to your boss if you feel like you are overwhelmed, searching to see where things can be alleviated to a degree or two;
Physical issues –If you are someone constantly dealing with illness and/or physical pain, have you tried just about everything to get some relief? If not, think about trying to attain a medical marijuana prescription card before heading off on your travels. That card can prove key to unlocking some of the issues you've had with pain. To reach out for a card, all you need to do is sit through an online appointment with a physician, reviewing your current medical issues, your medical history, and why a medical marijuana prescription might be the solution. In many cases, you can find out the same day as your appointment whether or not you're approved for the card. Lastly, make sure any travels you undertake have you prepared when it comes to your medicines. Even a weeklong getaway overseas when you are caught short-handed without the proper medications etc. can be a nightmare. Always take extras too in the event you need more than your normal supply. Any important meds should also be in a travel bag with you, not packed away in luggage.
Don't Let Money Turn You into a Nervous Wreck
Financial worries –If you have been allowing money to get the better of you in recent times, start thinking about how such worries impact your overall well-being. Losing sleep at night, getting heartburn etc. can all lead to serious health issues if not treated and/or their courses reversed. If you're worried about financing your vacation, there are plenty of opportunities out there to scale down the trip, yet still have a great time.
If it has been forever in a day since you've been away, start planning a vacation.
Along with getting a change of scenery, a vacation can help you when it comes to releasing your stress.
So, are you ready to get away and unwind tomorrow?
You might also enjoy: What to Invest in Before Traveling