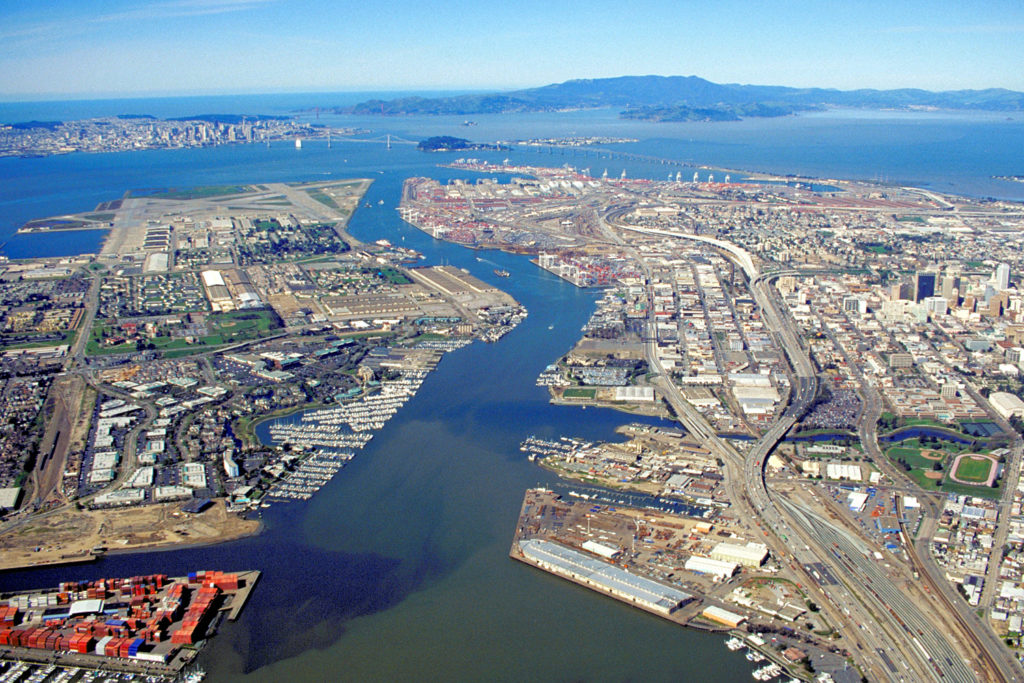 Nestled in the Bay Area, Oakland California sits right across San Francisco Bay from the great city of San Francisco. If you are situated in Oakland then you may not know that it is just a short drive from countless great weekend group destinations. This post will highlight the top spas, beaches, wineries, and resorts worth checking out with your group. To take in any of the sights and activities in Oakland, it is best for your group to rent group transportation to get you around. If you charter a private a private bus rental, it is the perfect idea because it allows your group to relax while you tour amazing sights of Oakland. As you make your way through the Bay Area you can spend your time enjoying the sights rather than worrying about traffic jams, and focusing on the road.
Beaches Near Oakland
Oakland has several local beaches. But they are very modest and very few then let out into the ocean. Ocean beaches are much more robust and beautiful. However Oakland is very close to many beautiful beaches that give you the full sense of California sand and sunshine. Here are a few beaches to visit if you are in the Oakland area.
Ocean Beach and Fort Funston Beach
San Francisco has an abundance of very nice ocean beaches that are a very short distance from Oakland. Two of the best are Fort Funston Beach and Ocean Beach. Both have lots of sand and during the summer months get great son.
Rockaway Beach and Pacifica Beach
Both of these great big beaches are located in the city of Pacifica. Pacifica is the larger of the two beaches but Rockaway Beach is often the most crowded. Either one you choose you have a great time. Either one you choose you'll have a great time.
Muir Beach and Stinson Beach
Beautiful Marin County has several amazing beaches for you to frequent. Muir Beach and Stinson Beach both have great sand. Stinson it is a much larger beach, and is a better choice for families.
Wineries
Although the city is not known for its wine, its proximity to Sonoma County means that they will definitely be great wines made in Oakland. Many of the best wineries are housed in renovated warehouses. They use the same California grapes that produce the Fantastic wines throughout the Bay Area.
Urban Legend Cellars
This Winery and Industrial Chic bar was created by wife and husband Marlee and Steve Shaffer. Today they make some of the best wines in Oakland. Try there send me Bordeaux, spicy Zinfandel or Petite Syrah blend and you will discover for yourself.
Dashe Cellars
One of Oakland's oldest and still best wineries is Dashe Cellars The married team of Michael and Anne Dash produce single-vineyard zinfandels, red blends, chenin blanc, riesling and rosé. Their frequent parties at the winery so check the calendar join the fun, and sample their great wines.
Oakland also has many fantastic resorts that can appeal to all types of visitors. Here are a few of the most popular.
Claremont Club and Spa
Since 1915 The Claremont Club and Spa has been recognized as one of America's iconic luxury hotels. The Claremont features an extensive health club, 10 outdoor tennis courts, outdoor lap pools, a spa tub, and saunas. The hotel also pampers guest with a restaurant, casual-dining café, and 2 lounge/bars with views of San Francisco Bay,, Come and get a full massage, hydrotherapy, body wraps, and skin care treatments.
Oakland House Seaside Resort
Take a step back in time but stay in the modern world. This Oakland fixture has been Family owned and operated by Sally Littlefield since it opened. The resort features 10 cottages complete with rustic furnishings and wood-burning fireplaces. Guess come here just slow things down and get away from the big city. Each Cottage has one or two bedrooms and the resort is close to a few small towns will you can do some shopping and sightsee.